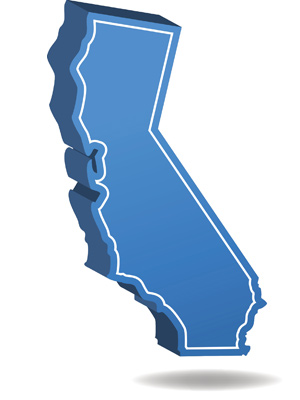 Dentists, hygienists and RDAs - keeping up with state-mandated California dental continuing education requirements is more convenient and affordable than ever with A.C.E.S. Live, Interactive Dental Webcast CE courses.
A.C.E.S. courses are fully accredited by the ADA CERP (American Dental Association) and the Dental Board of California.
Why would you choose to take a day off of work, drive across the town and sit in a crowded classroom when you can complete your LIVE CE units in our live online dental webcast from the comfort of your home or office?
A.C.E.S. Dental CE Webcast Courses are live and interactive and give you all the benefits of traditional classroom training without the hassle. Our online dental webcast seminars are presented in real-time in the virtual classroom, and you can interact in real-time with the course moderator. Nothing is pre-recorded.
All A.C.E.S. live dental webcast course units have been accepted as LIVE course credits nationwide including California dental continuing education. A.C.E.S. is an ADA CERP and California Dental Board recognized provider.
Each month A.C.E.S. offers over 20 live interactive dental webcast courses to choose from. All A.C.E.S. webcast CE courses provide 3 continuing education units (CEUs) at the low cost of $79 for Dentists and $59 for Hygienists/RDAs. Detailed descriptions of our California dental CE courses, including dates and times of upcoming webcasts can be found on our Courses page. Most courses are scheduled at night and on weekends.
It's simple to start learning today! Just review the offerings on the Courses page, and select a webcast by adding it to your cart. Once you're enrolled, you'll receive a confirmation, course syllabus and log-in information. Then simply attend the webcast, study the course materials, take the test and you're done!
At A.C.E.S., our goal is to provide the highest quality dental continuing education courses via live, online webcasts that meet the continuing education needs of today's busy dental professionals. We have been providing quality online dental webcast continuing education courses since 2006.
California State Requirements
Renewal Period: 2 Years
DDS CE Units Required: 50
RDH CE Units Required: 25/35
RDA CE Units Required: 25
State Dental Board Website: www.dbc.ca.gov
A.C.E.S. has compiled this information to assist you in understanding California State's dental continuing education requirements. A.C.E.S. cannot guarantee that this information is accurate, and it is each professional's responsibility to comply with his or her continuing education requirements. We have included a link to The California State licensing board, so you can get additional information on your unique continuing education requirements. If you notice that any information accurate, please email us at aces@aces4ce.net so we can correct any errors.
A.C.E.S. provides quality dental ce courses focused on online dental webcast to meet the requirements of California dental continuing education courses / California Dental CE for dental professionals.